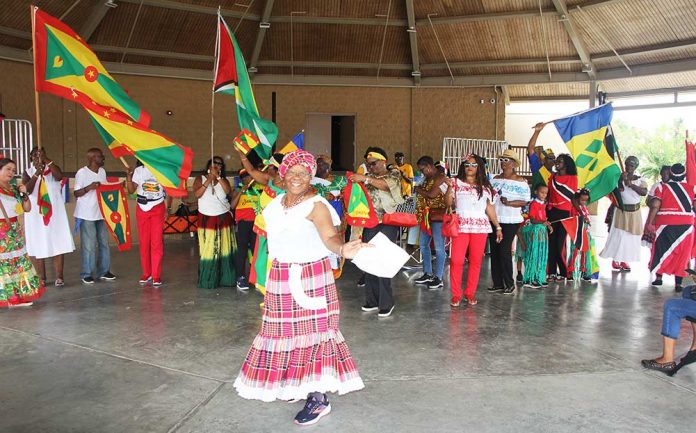 Feature Story and Photos by Larry H. Oskin, South Lake Tablet
The Caribbean American Association of Lake County successfully hosted its annual Clermont Caribbean Jerk Festival event at Clermont Waterfront Park with plenty of foods, educational opportunities, big-name, live entertainment and tasty jerk cook-off competitions. The opening ceremony included a festival Caribbean flag parade to proudly represent each county.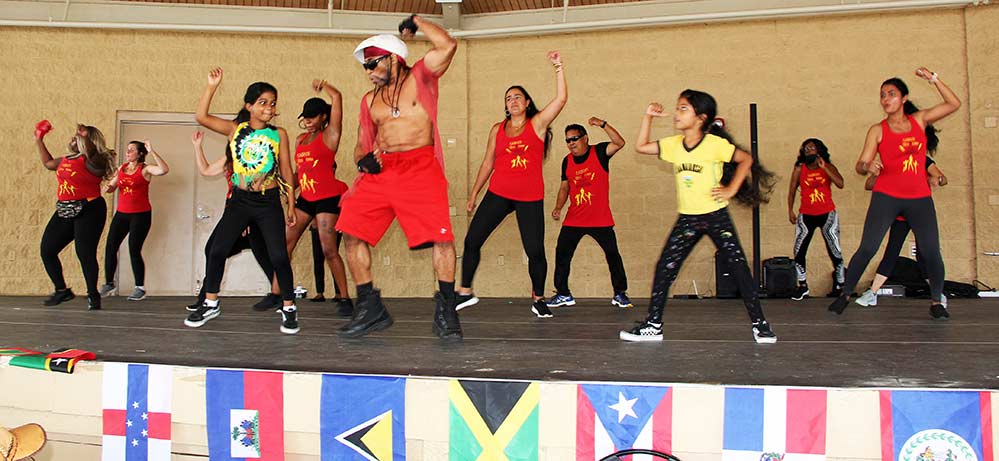 Everyone came together to enjoy the Caribbean melting pot mix of foods, music, culture and dance, while many dressed with their colorful Caribbean colors and flags. As always, this free festival was open to the entire community. Despite the threats of challenging weather. thousands of people attended from all over Florida as well as other states.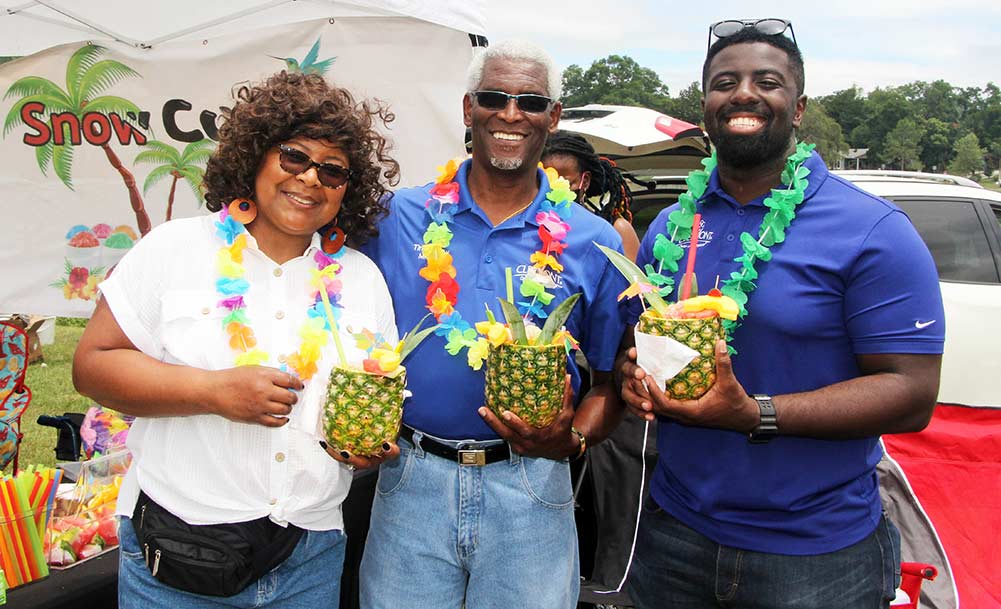 Besides opening ceremonies by local dignitaries, two different stages featured a full day of live entertainment with Phayz Chambers Sound Cloud, Vibrant Soundz, Natty Ramoutar, the Island Vibes Band, Johanna Grant, John Truth & The Reflexx Band, Rich 'Elvis' Purell, the Lake Steel Band, Natt, Island Parade, Casrock DYGO Warriors, DJ Craft and Jammins Radio. Dr. Williams performed a special tribute to Bob Marley. With Starbound Performers, Heidi's Academy Dancers, Shooting Stars, Mayas Dance Studio, fire dancers, Hawaiian luau dancers and many exciting stage surprises, many people parked their chairs and blankets to listen, dance and sing along with the full complement of Reggae, Soca, Rhythm & Blues by popular entertainers.
The popular Kids Zone featured fun train rides, face painting, games and bounce houses sponsored by Bennett Pediatrics. The new Healthy Living area shared a variety of healthy living tips, free medical screenings and education by healthcare professionals. The Healthy Living area was supported by medical sponsors such as Orlando Health South Lake Hospital and Dr. John Williams, surgeon and co-owner at the Advanced Orthopedic Institute. An extra special VIP Area offered appetizers, dinner, beverages and a relaxing cool zone area.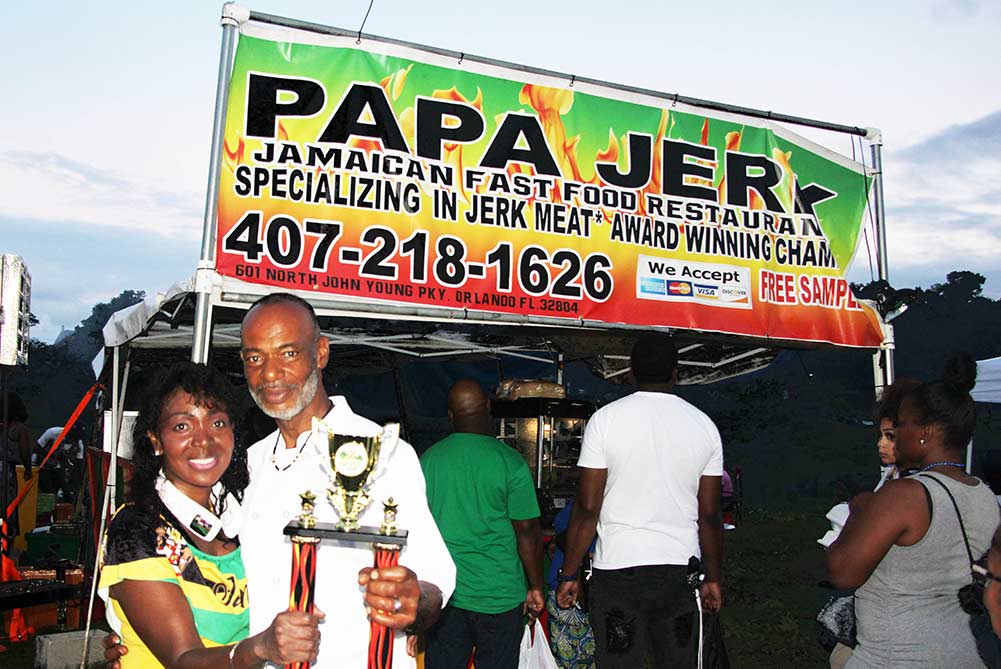 Judged by four celebrity dignitaries, the annual Caribbean Jerk Cookoff Competition awarded first place honors this year to Roger and Patricia George, owners of Papa Jerk Jamaican Restaurant & Catering. Second place honors and a trophy were awarded to G & J Jamaican Jerk Grill, owned by Lindo Green.
Event organizer Marsha Riley noted, "We are all pleased that it really was a successful diverse festive event to bring our entire community together to help support our traditions, cultures and scholarship opportunities!" Clermont Mayor Time Murry shared, "I am truly amazed to see such a huge turnout with so many different people that came here to celebrate our community together. Every diverse nationality was represented with food, music, camaraderie and friendship. That's great!" Groveland Mayor Evelyn Wilson said. "I was honored to be invited and to be a part of the Caribbean Jerk Festival/ It was a great turnout where everyone had a great time!" Caribbean American Association President Geneva Hamilton agreed with everyone by saying, "The Caribbean American Association is in love with our entire community where everyone came out to support our cultures and our youth, The tremendous turnout for this free festival truly helped to celebrate all cultures and people within our community. I can't wait until our event next year in June!"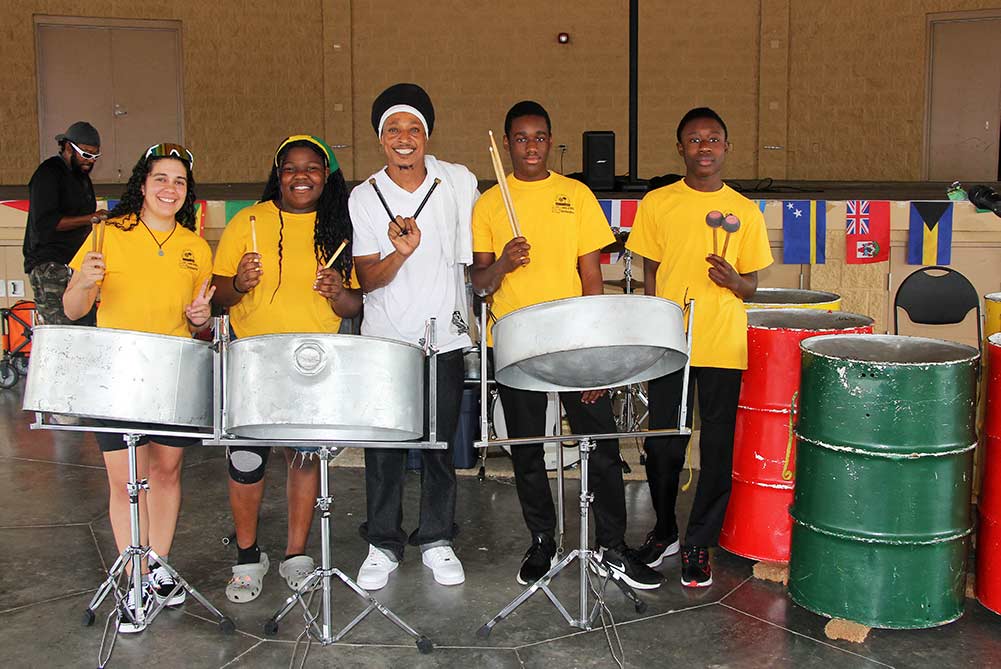 Caribbean American Association of Lake County Scholarships: The Caribbean-American Association of Lake County shares an annual $1,000 student scholarship, which may be used at any accredited vocational-technical school, community college, four-year college, or university. To be eligible for the scholarship, applicants must be 18 years old at LMHS, ERHS, SLHS, LHS or THS who will graduate in the year in which the scholarship is being awarded. All applicants must be of Caribbean or American heritage and need to specify their connection to the Caribbean. The scholarship is awarded based on demonstrated financial need, proof of good character, an impressive academic record, and high probability of academic success. The awarded CAALC scholarship funds will be forwarded directly to the institution of learning selected by the recipient. Positive recommendations from a teacher at the high school and an adult from outside the school system are required. The Caribbean American Association of Lake County seeks to raise funds via financial donations and grants, so that: 1. Eligible young people in our community can take advantage of post-secondary educational and training opportunities. 2. They give free training, mentor and support the youth Lake Steel Band Orchestra. 3.They collect funds to support various disaster relief efforts following natural disasters like hurricanes or earthquakes. 4. They continue to grow their CAALC Building Fund.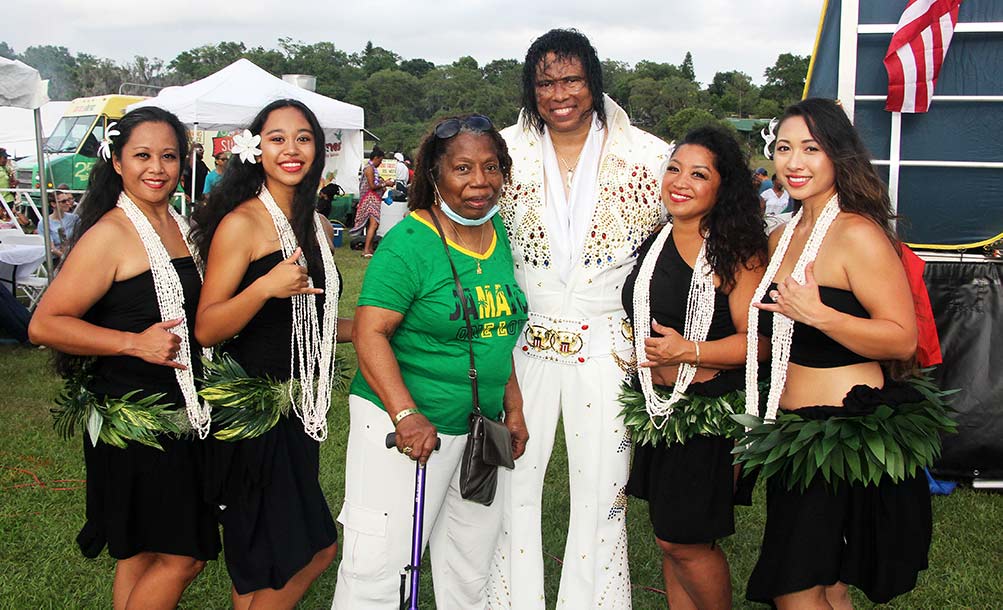 Caribbean American Association of Lake County is a 501-C3 non-profit organization focused on giving back to the community while enhancing the lives of young people in our community! They grant annual scholarships to young Lake County students. They are involved in ongoing community and charitable projects to host many fun family events while promoting the diverse Caribbean culture.
Caribbean American Association of Lake County is located at 614 East Highway 50, Suite #251 in Clermont, FL 34711. Call Marsh Riley at 352-978-0813 or email: [email protected].The next free 2023 Clermont Caribbean Jerk Festival will be held at Clermont Waterfront Park in Clermont, FL 34711. Visit: http://www.caalc-fl.org.