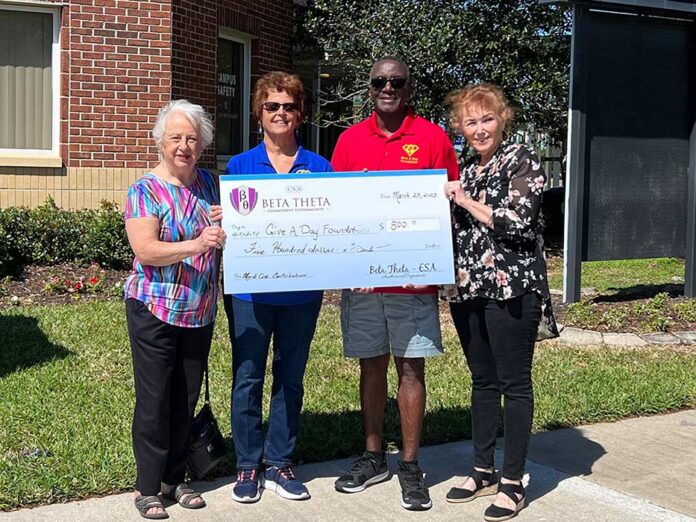 Beta Theta-ESA is a local, non-profit service organization that has been working in the community for close to 45 years. Beta Theta's members are strictly volunteers and all profits made through their fundraising efforts are used to help in its mission, "Making Our Part Of The World A Better Place"
Beta Theta's Mardi Gras Celebration is the organization's annual signature event. This year, Beta Theta celebrated its 16th Mardi Gras!
President Michelle Delaney said, "For a few years, we took an unwanted sabbatical due to the COVID pandemic. When we were able to once again hold Mardi Gras safely, we were concerned our patrons wouldn't rally around us as in year's past. The success of this year's Mardi Gras proved our local businesses, community leaders and patrons are still ready to help us give back to our community".
Delaney noted, "An exciting part about raising money is paying it forward. This year, one of the non-profits getting a "Pay It Forward" contribution is THE GIVE A DAY FOUNDATION (GADF).
Founded by Otis, GADF finds volunteers using family, friends and volunteer referrals to serve the community using their time, talents and energy to help.
The GADF volunteers assist other not-for-profit organizations and together make a difference in the community through their efforts.
Other programs Otis started under the GADF: Champion Circle – Youth empowerment mentoring program for young men ages 14-19, and the South Lake Think Tank, Vision sharing community impact and nonprofit collaboration.
To learn more, visit website: GADF