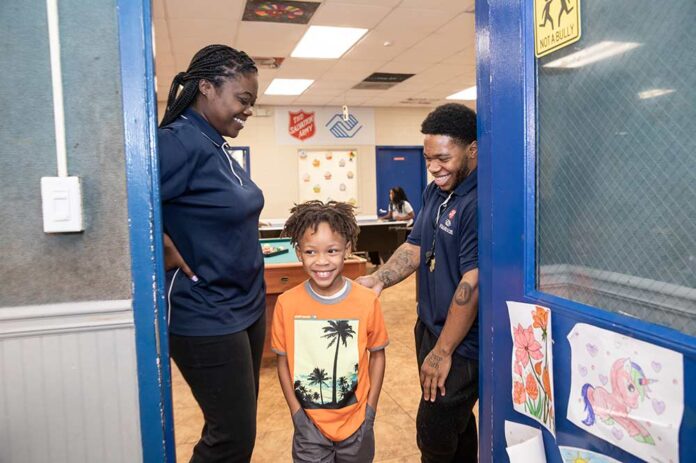 The Boys & Girls Club Of America
Mental health grant designed to empower youth to heal, build resilience and navigate emotional challenges.
The Florida Blue Foundation, the philanthropic affiliate of the state's leading health insurer, announced today that it is providing a $400,000 grant to Boys & Girls Clubs of America to help combat the youth mental health crisis. The grant is part of a larger commitment from the Blue Cross Blue Shield Association through which Blue Cross and Blue Shield (BCBS) companies across the country will collectively invest more than $10 million over four years to help Boys & Girls Clubs of America implement behavioral health practices.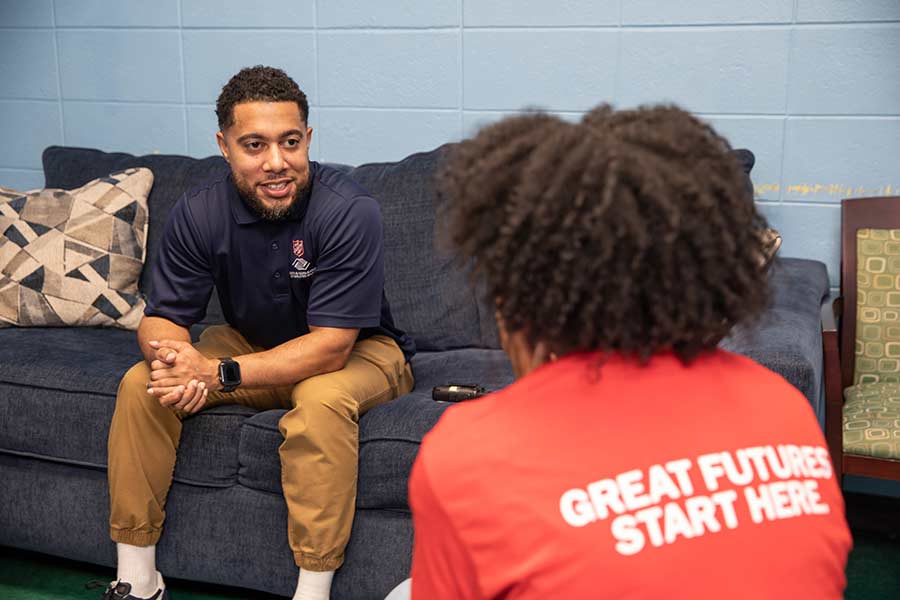 Why it matters: The funds will help train staff at local Boys & Girls Clubs of America to better support the emotional and mental well-being of children.
"Children today face many challenges that impact their emotional and mental well-being," said Susan Towler, executive director of the Florida Blue Foundation. "By increasing access to mental health services and support, we can transform lives and help our youth better navigate and overcome social-emotional challenges."
By the numbers: Today's youth are living through a time of increasing stress and trauma with almost half of youth experiencing a mental health disorder. While the pandemic exacerbated the mental health crisis, trauma, isolation, and other societal factors are impacting youth mental health at staggering rates.
According to the Substance Abuse and Mental Health Services Administration (SAMHSA) more than two-thirds of children experience at least one traumatic childhood experience by age 16.
"Adverse childhood experiences can put children at higher risk for mental health challenges later in life," said Dr. Nick Dewan, vice president of behavioral health for Florida Blue. "By raising awareness and equipping adults on how to better support our youth facing behavioral health challenges, we can help children and teens feel more hopeful about their future and increase their ability to flourish as they grow into young adults."
Through a multi-year investment to ensure all 5,000+ Boys & Girls Clubs are trauma-informed in their practices by 2026, this partnership with the Blue Cross Blue Shield Association will strengthen the overall emotional and well-being of nearly 3.6 million youth and 48,000 local staff across the nation.
In fact, in Florida, nearly half of the 294 Boys & Girls Clubs locations have already begun adoption of trauma-informed practices.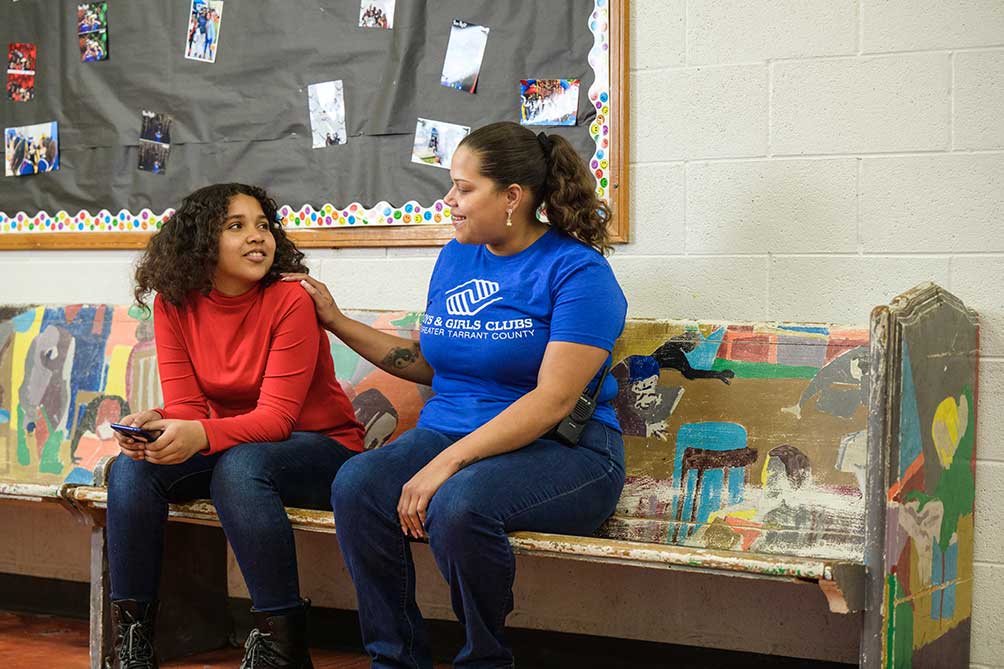 Mental well-being is one of three priority funding areas for the Florida Blue Foundation, which has long supported efforts to address mental well-being and mitigate the stressors that impact entire families and communities. Since 2020, the Florida Blue Foundation has provided 46 grants totaling $15.3 million to organizations across Florida to address mental well-being.
This grant to the Boys & Girls Clubs of America is one of many initiatives Florida Blue and Florida Blue Foundation are investing in as part of ongoing efforts to expand community mental health services. Other community-based programs and services the company and Foundation support include:
Miami HEAT Mindfulness Sanctuary (Miami Gardens) – Through a partnership with the Miami Heat, Florida Blue supported the opening of a safe space at Miami Carol City Senior High School where students and teachers can find respite from the daily stressors of home and school.
Strike the Stigma (Tampa Bay) – Through a partnership with The Tampa Bay Lightning, Florida Blue held a one-day "Strike the Stigma" symposium, dedicated to engaging Tampa-area high school students and their parents with mental well-being information, tools, and resources.
Orlando Community & Youth Trust, Inc., No Limit Psychotherapist: The Future Is You (Orlando) – Along with No Limit Health and Education, this program offers a collective impact model to address the shortage of minority mental health providers, attracting more underrepresented people into the mental health field in Orange, Osceola, and Seminole Counties.
Catholic Charities Diocese of Venice, Youth Counseling Program (Venice) – This program provides 23 high-need public schools in Lee County with free, accessible, and culturally sensitive youth mental health counseling.
IMPOWER, Inc., Psychiatry On- Demand (Statewide) This is an on-demand telepsychiatry treatment program providing children and adults with immediate access to psychiatric services across Florida, including the most remote and provider-impoverished areas of the state.
Guitars Over Guns: M-Power Program (Miami-Dade) –Through a mental health program, Guitars Over Guns integrates mentoring, artistic instruction, performance, and trauma-informed care by providing social-emotional and therapeutic support programs.
Nova Southeastern University: STEPS School Toolkit for K-12 Educators to Prevent Suicide (Fort Lauderdale) – Developed by a psychology professor at NSU, the STEPS program equips school administrators, teachers, school mental health professionals and parents with tools to recognize student suicidal behavior and intervene effectively.
Florida Agricultural and Mechanical University (Florida A&M) (FAMU), Development of Partnerships to Increase the Pipeline of Mental Health Professionals (Tallahassee) – This collaboration is developing a statewide certification program for health care professionals and students to increase the pipeline of future practitioners.
Florida Blue has more than 30 Centers around the state equipped with, licensed social workers, who help connect community members with needed programs and services, including support for mental health. To find a center, visithttps://www.floridablue.com/center
***
About Florida Blue Foundation
Florida Blue Foundation enables healthy communities by making grants, building coalitions and embracing solutions that create a meaningful impact in our communities. More than 6.5 million Floridians have received services as a result of our community investments since our founding in 2001. The Florida Blue Foundation's programs are focused on advancing mental well-being, improving health equity, impacting food security and addressing systemic racism and resulting health disparities. Florida Blue Foundation is a trade name of the Blue Cross and Blue Shield of Florida Foundation, Inc., an Independent Licensee of the Blue Cross and Blue Shield Association. For more information, please visit www.FloridaBlueFoundation.com.
About Florida Blue
Florida Blue, Florida's Blue Cross and Blue Shield company, has been providing health insurance to residents of Florida for more than 75 years. Driven by its mission of helping people and communities achieve better health, the company serves more than 5 million health care members across the state. In total, Florida Blue and its affiliated companies serve more than 46 million people in 45 states, Puerto Rico and the U.S. Virgin Islands. Headquartered in Jacksonville, Fla., it is an independent licensee of the Blue Cross and Blue Shield Association.
About Boys & Girls Clubs of America
For more than 160 years, Boys & Girls Clubs of America (BGCA.org) has provided a safe place for kids and teens to learn and grow. Clubs offer caring adult mentors, fun and friendship, and high-impact youth development programs on a daily basis during critical non-school hours. Boys & Girls Clubs programming promotes academic success, good character and leadership, and healthy lifestyles. Over 5,200 Clubs serve 3.3 million young people through Club membership and community outreach. Clubs are located in cities, towns, public housing and on Native lands throughout the country, and serve military families in BGCA-affiliated Youth Centers on U.S. military installations worldwide. National headquarters are located in Atlanta. Learn more about Boys & Girls Clubs of America on Facebook and Twitter.