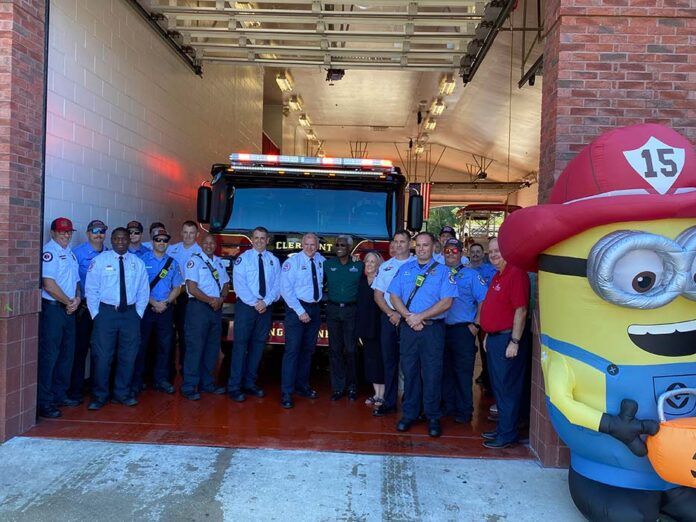 Article and Photos by Chuck Seaver, South Lake Tablet
The City of Clermont Fire Department celebrated the in-service status of a brand-new fire engine, Engine 101, with a "Push-in and Wet-down" ceremony on Tuesday, October 17th at Clermont Fire Station 1, 439 State Road 50. The engine is a Pierce make, dual-function engine, delivered recently from the Pierce Manufacturer in Appleton, Wisconsin.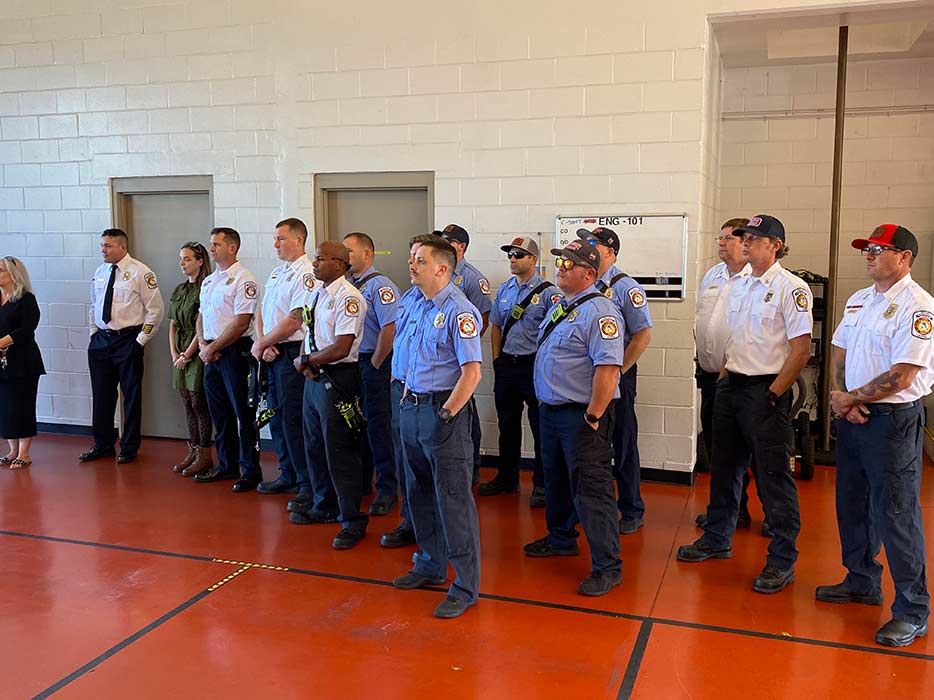 The engine was purchased two years ago at a total price tag of $650,000.00, a cost that would be $997,000.00 in today's current market, according to Fire Chief David Ezell.
The engine is equipped with all new equipment versus the previous practice of transferring older equipment from one engine apparatus to another. "We are beginning a new tradition today of equipping new engines with new equipment," says Ezell. Engine 101's predecessor will remain in the fire engine fleet as a reserve unit while other engines are out of service for repairs or maintenance. The older engine will also retain its equipment and be in a ready status with little notice should the need arise. Previous protocol required the transfer of equipment from one engine to another when an engine was taken out of service, a task that could take several hours to complete and render an engine out of service for calls.
Although some new traditions were implemented, a few old traditions were recognized as well. Fire service history continues the decades-old tradition of pushing a new engine backward into the fire station bay for its first time in service, more affectionately recognized as a "Wet-down and Push-in Ceremony." The tradition began in the late 1800's when fire departments used hand-drawn pumpers and horse-drawn equipment. Upon returning to the fire station after a fire call, the horses could not easily back the equipment into the station, so they were disconnected from the fire equipment and firefighters would push the apparatus back into the bays themselves. Before pushing the apparatus back in the bay, the firefighters would also wash down and ready the pumpers and the horses before readying both for the next fire call.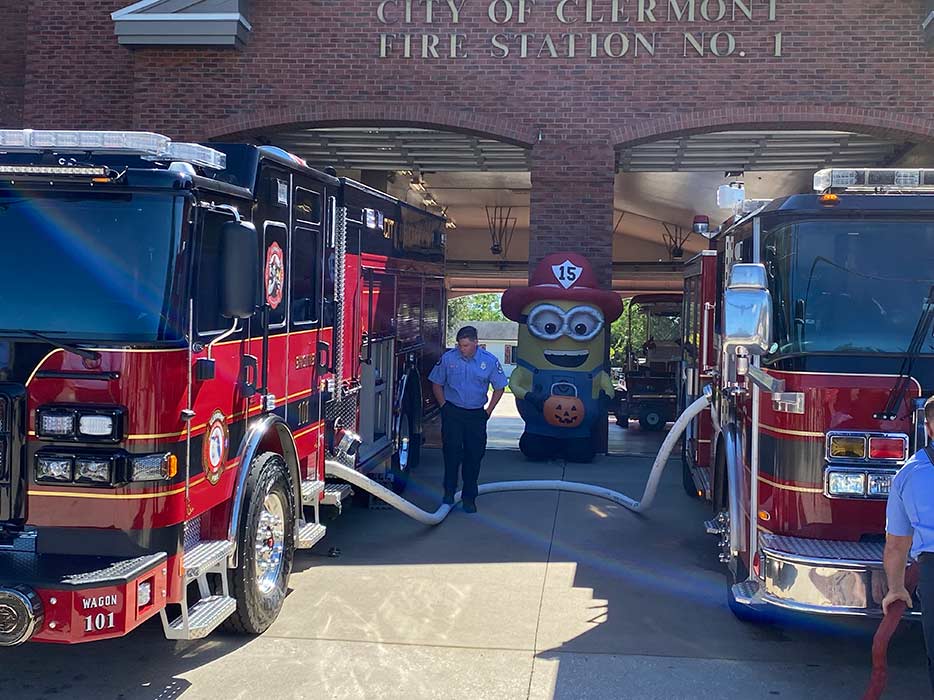 The Clermont Fire Department's vision is to be known as an internationally accredited department striving for continuous improvement and renowned for providing fire and rescue services with integrity, professionalism, and leadership. The Clermont Fire Department is the only fire/ rescue department in Lake County that possesses this elite accreditation according to City Manager Brian Bulthuis.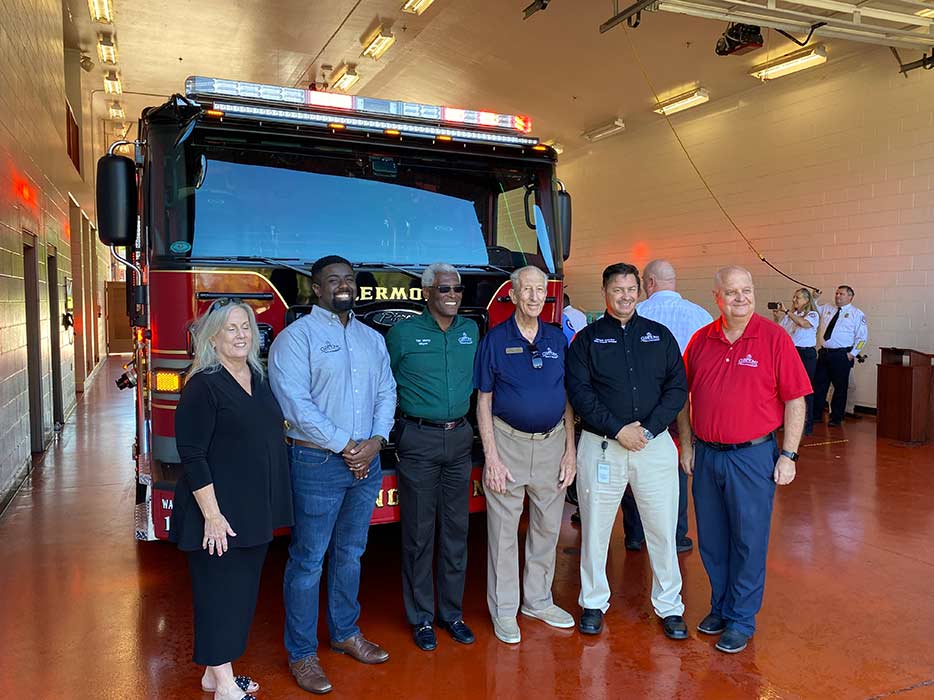 Visit clermontfl.gov/departments/fire-department for a full listing of fire prevention tips, community events, and services provided.