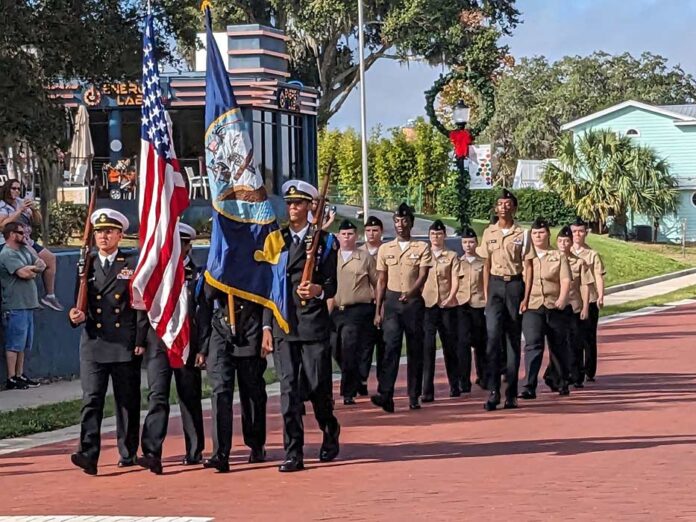 On Saturday, Nov. 11, a Veterans Day Tribute was held to honor the men and women who have served or are currently serving in the United States armed forces. The event began at 9:30 am with a parade along Osceola Street, followed by a tribute program at Clermont's Highlander Pavilion at Waterfront Park.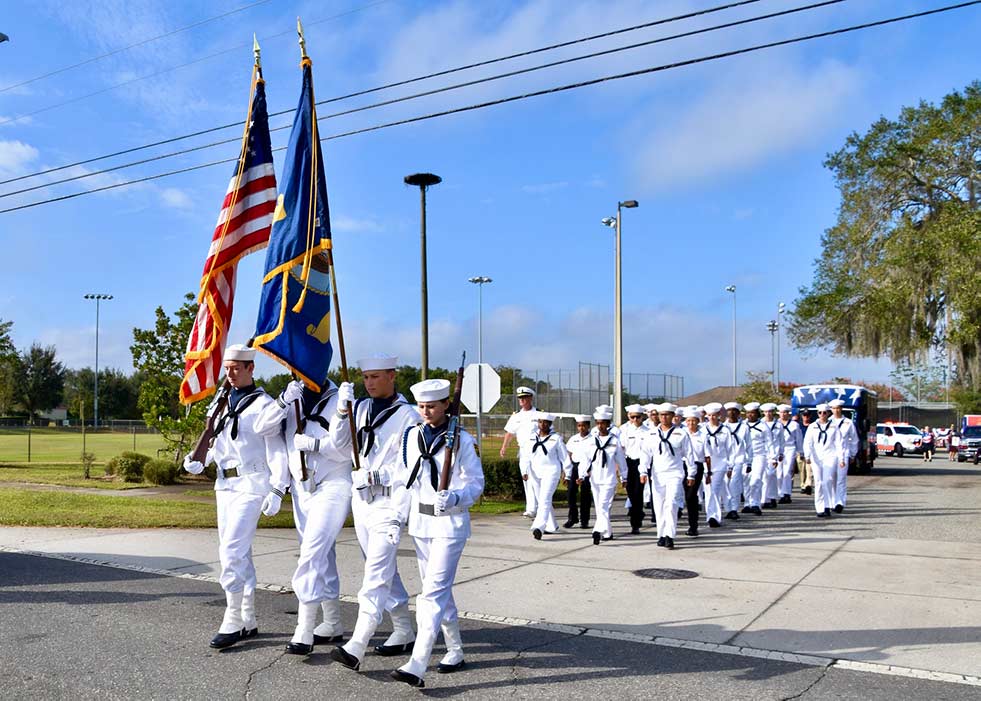 Robert C Mock, CTMCM(SS) USN, Ret (SubVet) was the lead organizer of the memorable event. He described the day as beautiful …..an amazing parade, and a grand tribute to our Veterans".
To the delight of all, a surprise flyover was performed by the Florida Army National Guard's 1st Battalion of the 185th Aviation Regiment out of Brooksville. The UH-60L BLACK HAWK Helicopter was flown by Chief Warrant Officer Dustin Kean, Chief Warrant Officer Mitchell Daniels, Crew Chief Specialist Dylan Picerno, and Crew Chief Specialist Ted Bunting.
The South Lake Florida Base (the Submarine Veterans), VFW Post 5277, and the American Legion Post 55 joined forces along with East Ridge High School's "Rhythm of the Knight", South Lake High School Naval Junior Reserve Officer Training Corps (NJROTC), Clermont Sea Cadet Battalion and local boy and girl scout troops to organize a tribute to our Veterans. The tribute ended with a 21-gun salute.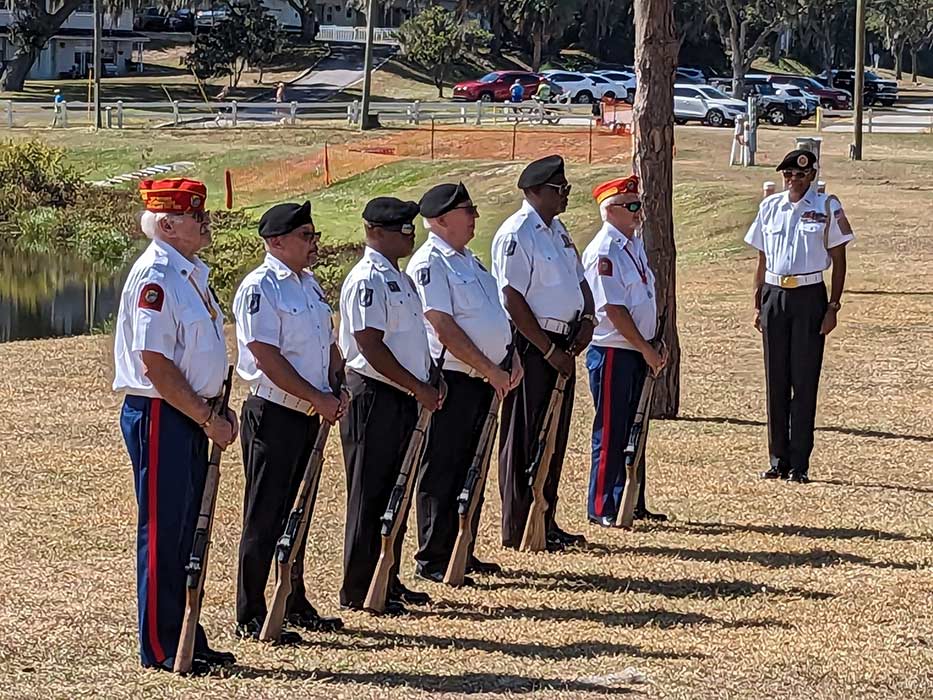 WWII Veteran Frank Klum was presented with a Quilt of Honor