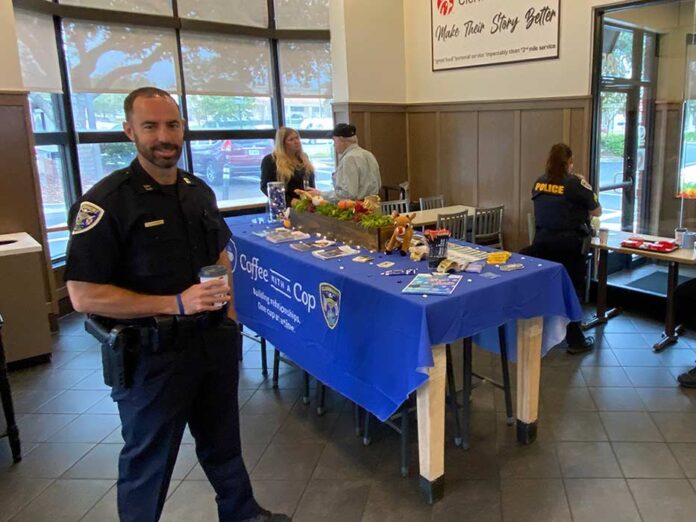 Article and Photos by Chuck Seaver, South Lake Tablet The Clermont Police Department held its monthly Coffee with a Cop community relations event on Wednesday, November 15th at the Chick-Fil-A, 2585 East Highway 50, Clermont. Coffee with a Cop is a program designed to enhance the community's relationship with law enforcement officers and the citizens of the communities that they serve. Businesses throughout the area often host the Coffee with a Cop program in an effort to exhibit not only the support of the community but also the support of the local first responders in the community. It also provides a neutral location for conversations about issues that matter.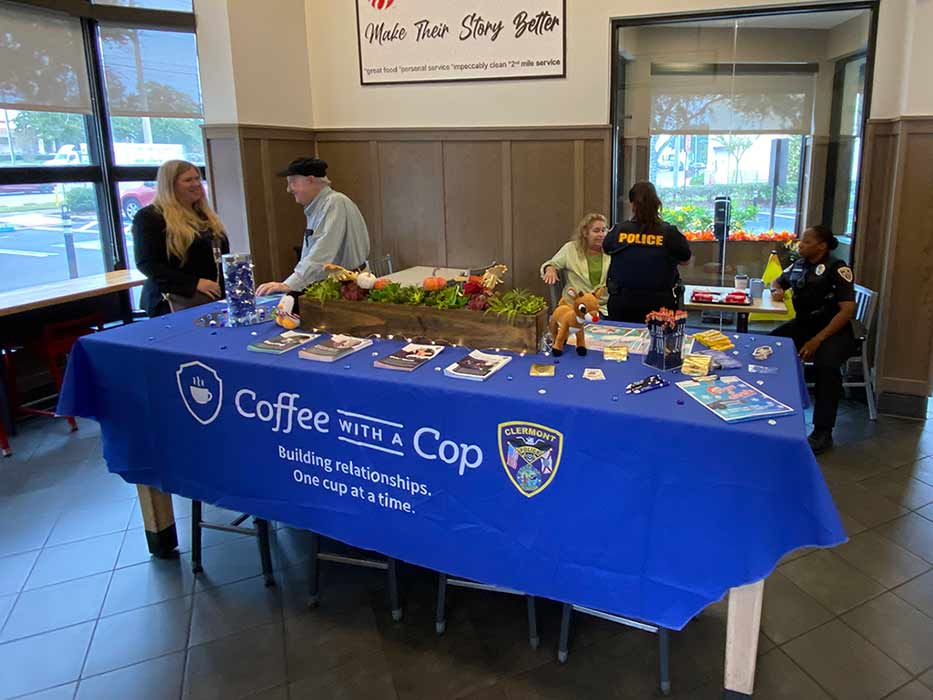 Members of the police department included officers from the community relations division, criminal investigations, patrol, and administrative personnel. Clermont Police Chief Chuck Broadway often emphasizes the importance of communication between Clermont's citizens and the officers who serve them. Broadway believes in being active in the community and encourages his officers to do the same.
One example is an event scheduled this month at Walmart, 1450 Johns Lake Road, Clermont, titled "Stuff a Cruiser for a Senior." A program that targets aging citizens who may not be on anyone's Christmas list. The program, hosted by Home Instead-Clermont, aims to reach 400 individuals in the area. Gifts to brighten their holiday will include linens, personal care needs, slippers, night clothing, and other everyday comforts that the elderly may not easily access.
On Wednesday, Dec 6, officers will return to Walmart from 3:00 pm to 6:30 pm to collect unwrapped toys for local children.
The police vehicle will move to J.C. Penney on Thursday, Dec. 7 from 4:00 pm to 6:00 pm for the final opportunity to collect unwrapped toys for local children.
Those donating to the "Stuff a Cruiser" program will also have the opportunity to check out an official police vehicle and chat with Clermont Police Officers. "We know we have seniors and children here in Clermont who need our support, especially during the holiday season," Chief Charles Broadway said. "Our community always responds with heartfelt gestures and these events also give our officers the chance to meet and visit with folks, one-on-one.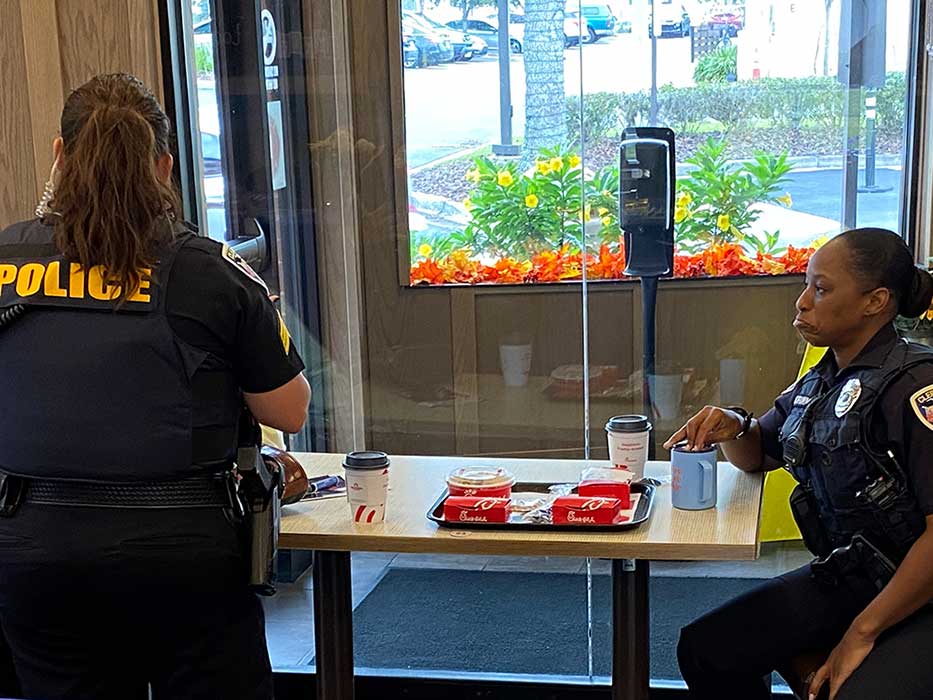 The Clermont Police Department coordinates such events throughout the year. Visit the department's Facebook page at Clermont Police Department (FL) for a full listing of the department's scheduled events.
Visit www.ClermontFL.gov/262/Police-Department for further departmental information and a full listing of the department's services.