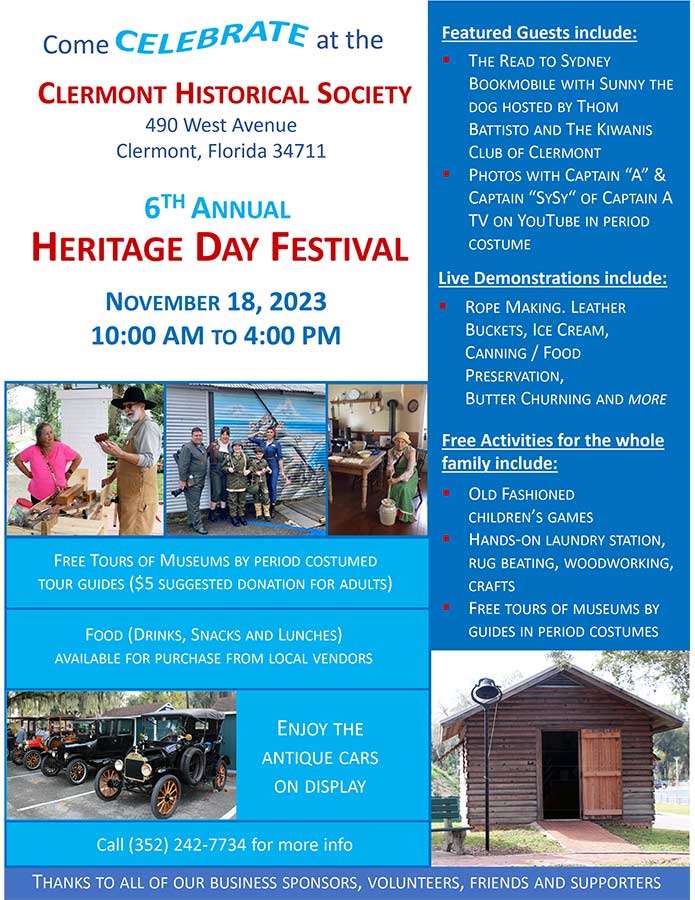 submitted by Donna Digennaro, Clermont Historical Society
Mark your calendars! The 6th annual Heritage Day Festival is fast approaching! Every year in November, the Clermont Historical Society hosts a day-long celebration of our community's history. Featured activities include churning butter, food preservation, washing clothes by hand, using hand tools, and, of course, children's games like hopscotch & jumping rope. Children of all ages will be able to make fans to cool themselves and friendship bracelets and who doesn't love looking at Model T Fords?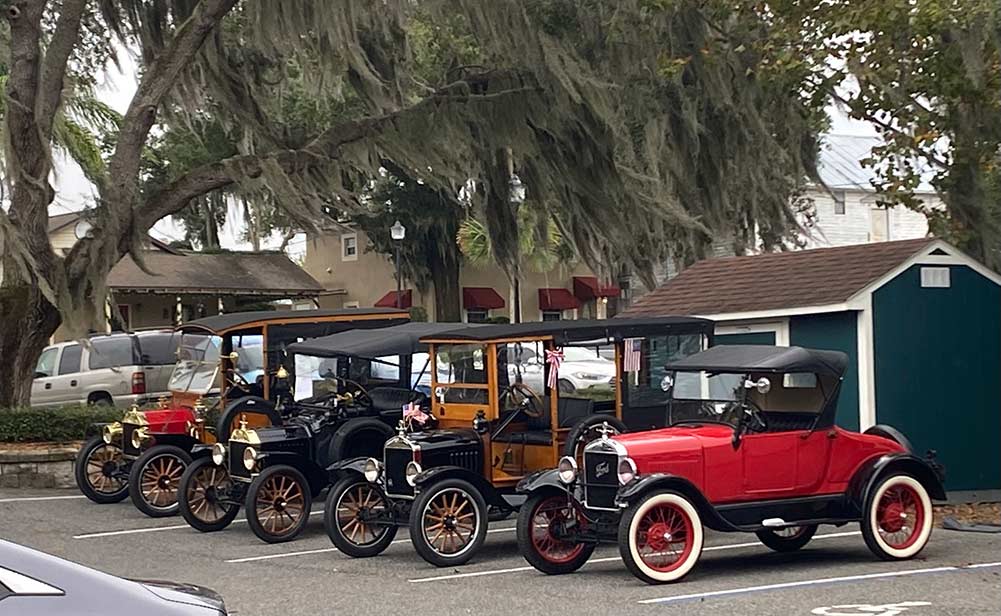 The day starts at 10 am and lasts until 4 pm. Refreshments and lunch will be available for purchase at reasonable prices with food from Outback and Sweet Cups with perhaps some surprises from other popular food places in town.
Located at 490 West Avenue on the shores of beautiful Lake Minneola, the Village is home to some buildings that represent an important role in Clermont's history including our first library (Read to Sydney will be there on the 18th starting at 10:00), a 1943 WWII Quonset hut (Caps. A & SySy from YouTube will be there), the home of Clermont's first African American family, and a stately, white, two-story home built in the 1880s.
Remember, Saturday, November 18th from 10 am to 4 pm at 490 West Avenue, the Clermont Historic Village Museum. See you there!