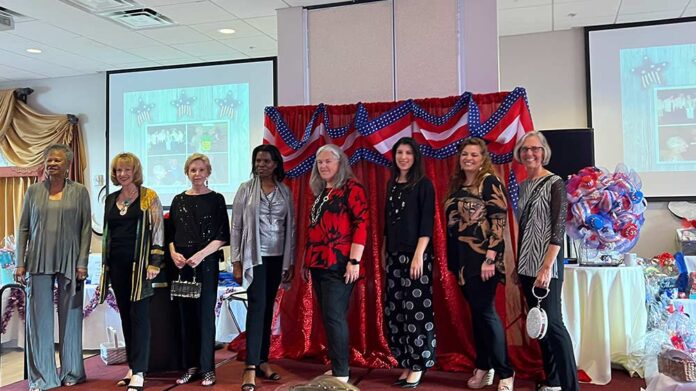 A spotlight was on fashion when the Clermont Woman's Club presented "Salute to Fashion" on November 11.
Community involvement was the key to making this year's fashion show successful! Guru Restaurant & Catering was the main sponsor. Many other community organizations and businesses contributed sponsorships, silent auction items and donations to make the event a very enjoyable and profitable event.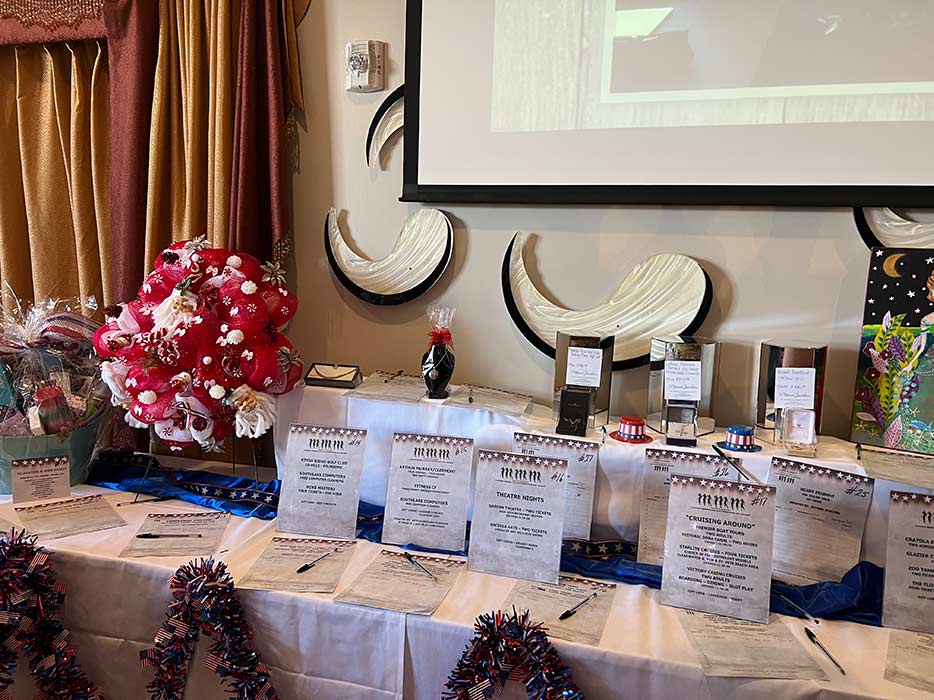 The fashion fundraiser was held at Gabby's Banquet And Event Facility, 699 S Hwy 27, Clermont. Racks of stylish slacks and blouses, and tables of jewelry and accessories from Accessories & More were displayed for purchase.
The South Lake High School ROTC escorted attendees to their tables and kicked off the luncheon with the Presentation of Colors.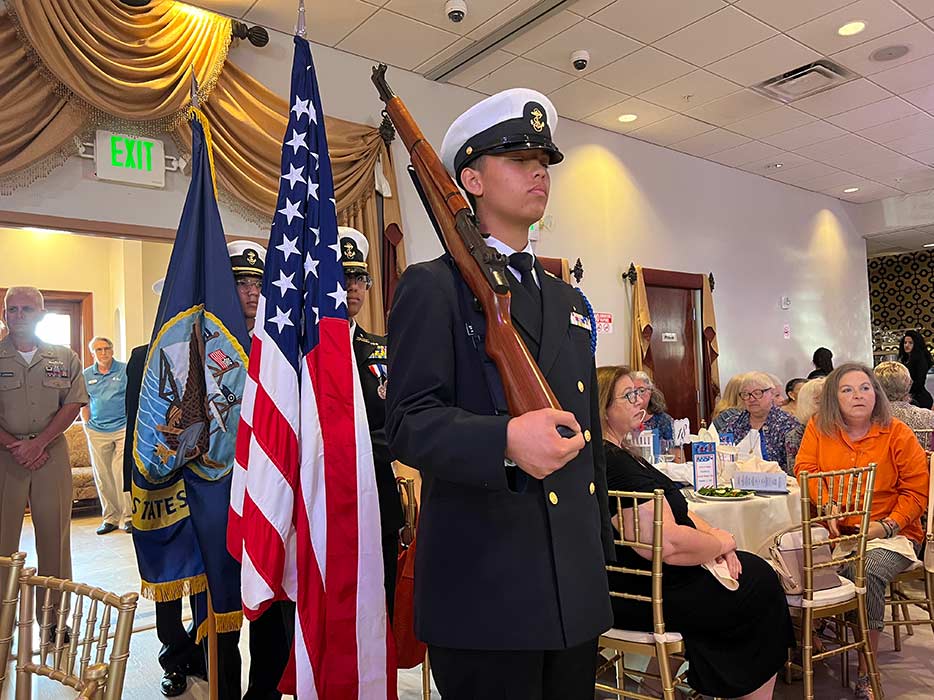 The chic clothing was modeled by Clermont Woman's Club members Caroline Golay, Joyce Kieras, Daniela Martinez, Elizabeth Martinez, Patti Cervino, Letitia Price, Eileen Scates, and Ann Whitlock.
Through the efforts of the Clermont Woman's Club and the generosity of the community, the club contributes to Scholarship Awards, Camp Boggy Creek, Canine Companions, Cooper Memorial Library (children), Find, Feed, and Restore, Haven of Lake/Sumter, Neighborhood Center of South Lake, New Beginnings, South Lake Historical Society and Wreaths Across America.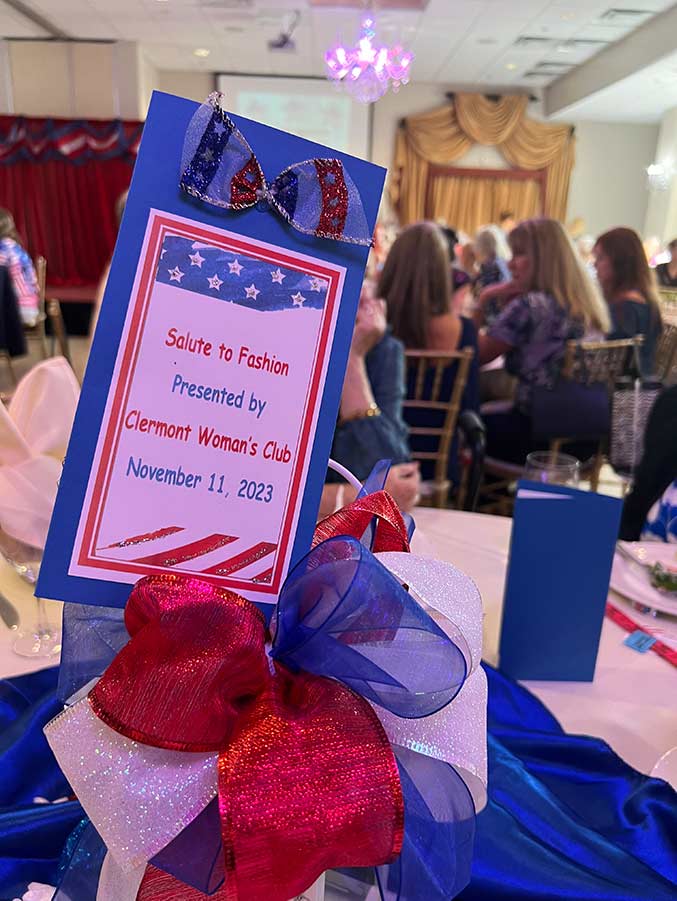 The Clermont Woman's Club is a historic woman's club in Clermont organized in 1921.
.