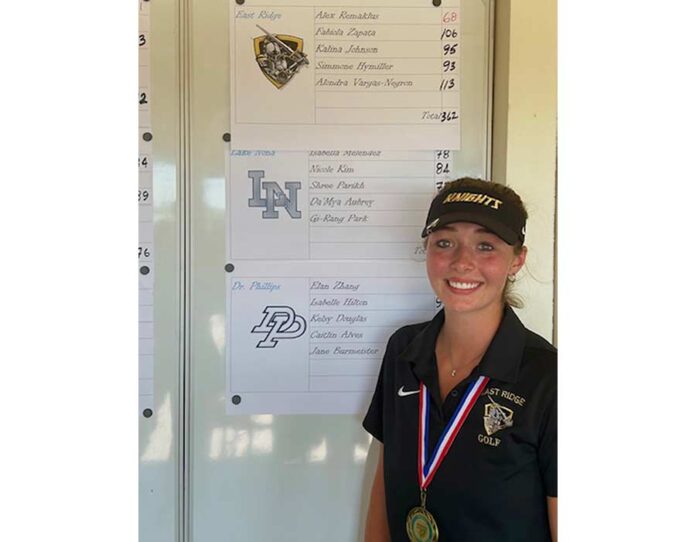 submitted by Leon Florez, East Ridge High School
Junior Alexandra Remaklus has won the FHSAA 3A Region 2 Regional Championship for East Ridge High School. Going into the tournament, Alex was already the District Champion with the low round of 71. To top that off, on Tuesday, October 31, she brought home the regional championship for girls' golf for the first time in school history. She shot a phenomenal round of 68 to become the Regional Individual champion.
Alex bested the entire field of 71 golfers to advance to the State Tournament.
GO KNIGHTS